Comprehensive
Eye Exams



Contact Lens




Profes

sionals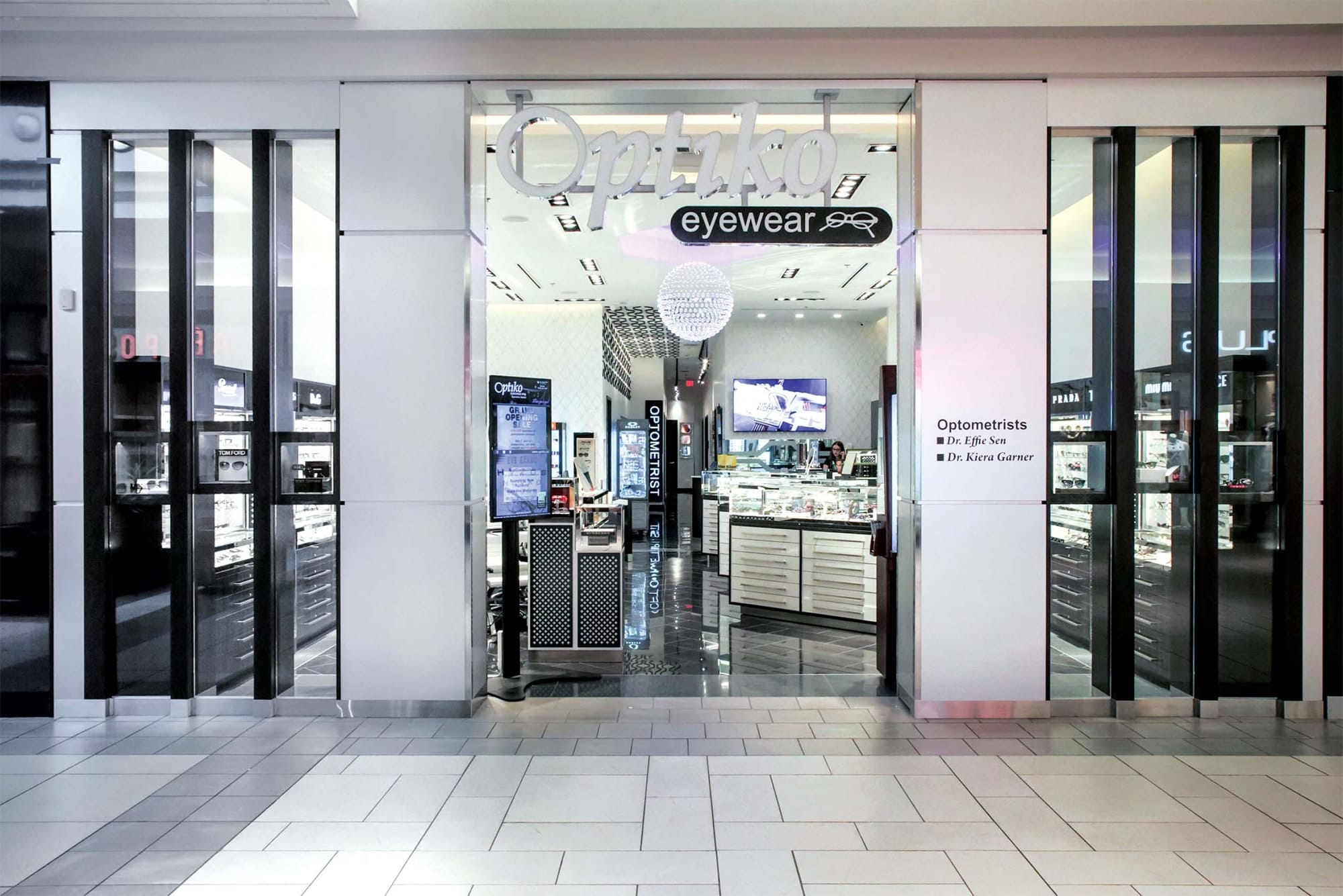 Calgary's Trusted Optometrists
Welcome to Optiko Eyewear, the Optical in Calgary that has everything you need. From providing you with extensive eye-exams to showing off an array of designer-made frames, we have everything you need at our Market Mall and Sunridge Mall clinic locations.
To us, eyes are the windows to the soul, which is why we are so dedicated to helping you improve your vision and enjoy a better life.
Our experienced Optometrists are part of the Alberta Association of Optometrists, ensuring that you have the best experts working to give you the eye exam and treatment you deserve.
We have the latest technology at our disposal and an on-site lab to help provide you with a clear, in-depth and accurate eye exam. Our team of highly-qualified Optometrists will conduct the tests, looking for signs to improve your vision, as well as if you are suffering from any conditions.
Our team can spot any sign of Macular Degeneration, Glaucoma, Myopia (nearsightedness), Hyperopia (farsightedness), Retinal detachments, and other eye conditions. You can rest assured, if you have issues, we will help you find a solution.
Get the comprehensive eye exam you deserve from the eye doctors that only has your best interests at heart. Make an appointment with us today.
Find Your Style With Optiko
We believe that everyone has their own unique style to match their wonderful personality. Finding that match can be difficult, but it isn't with our frame stylists by your side.
Our stores have some of the finest assortment of designer frames and sunglasses from premier, luxury eyewear brands from around the world. We have always been about promoting innovative designs to our customers, so we work hard to bring you frames that are different from everywhere else.
We have frames from the likes of Ray Ban, Dior, Gotti, Bebe, MCM Eyewear, ic! Berlin and many more. But we offer more than quality brands; we want to help you find the perfect frames for you. From choosing the perfect lenses to matching them with the right frames, you'll get glasses that are perfect for you in every way possible.
When it comes to eyewear, we have everything you need in our locations. Come down to check out our amazing selection today and find your unique style with our friendly team.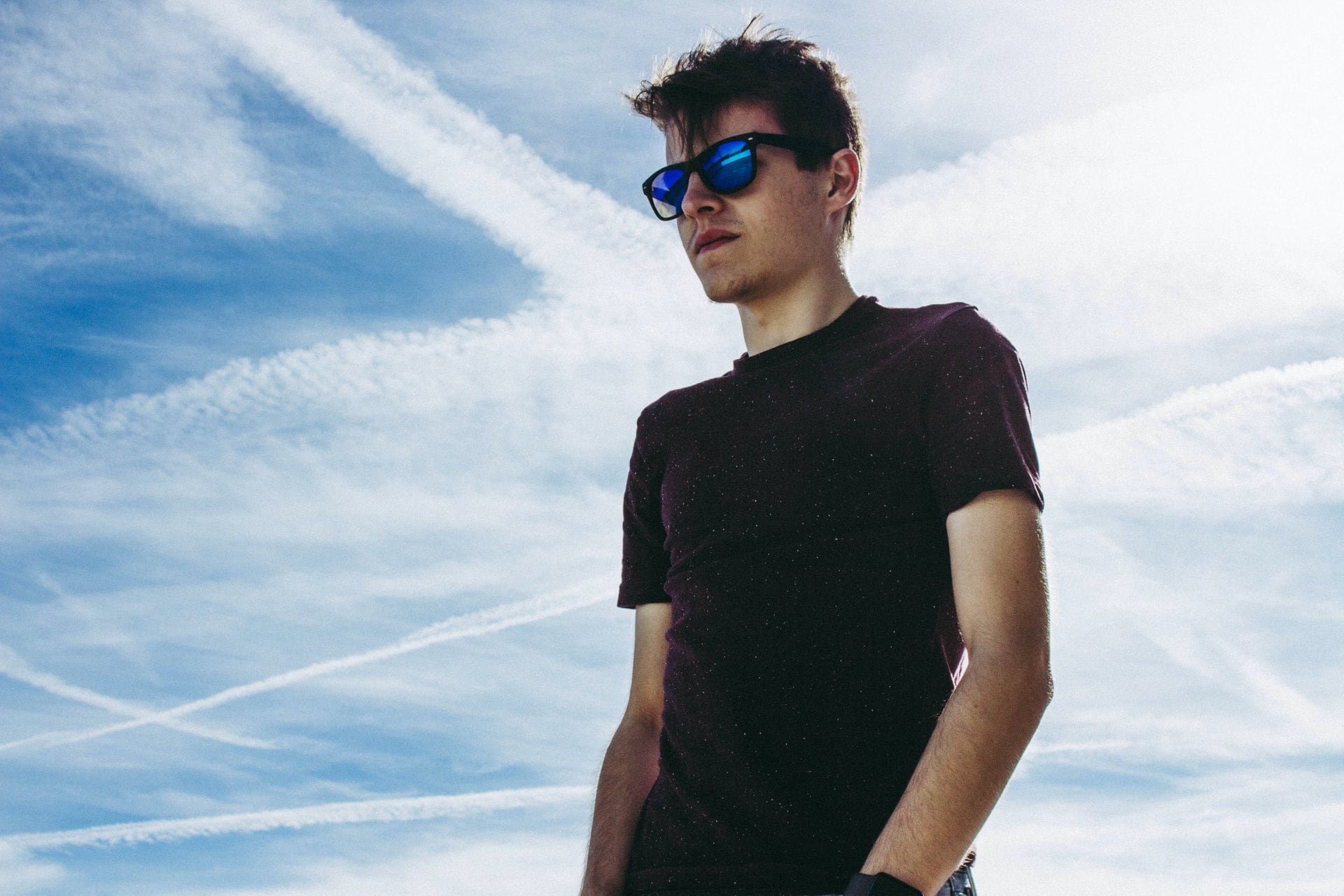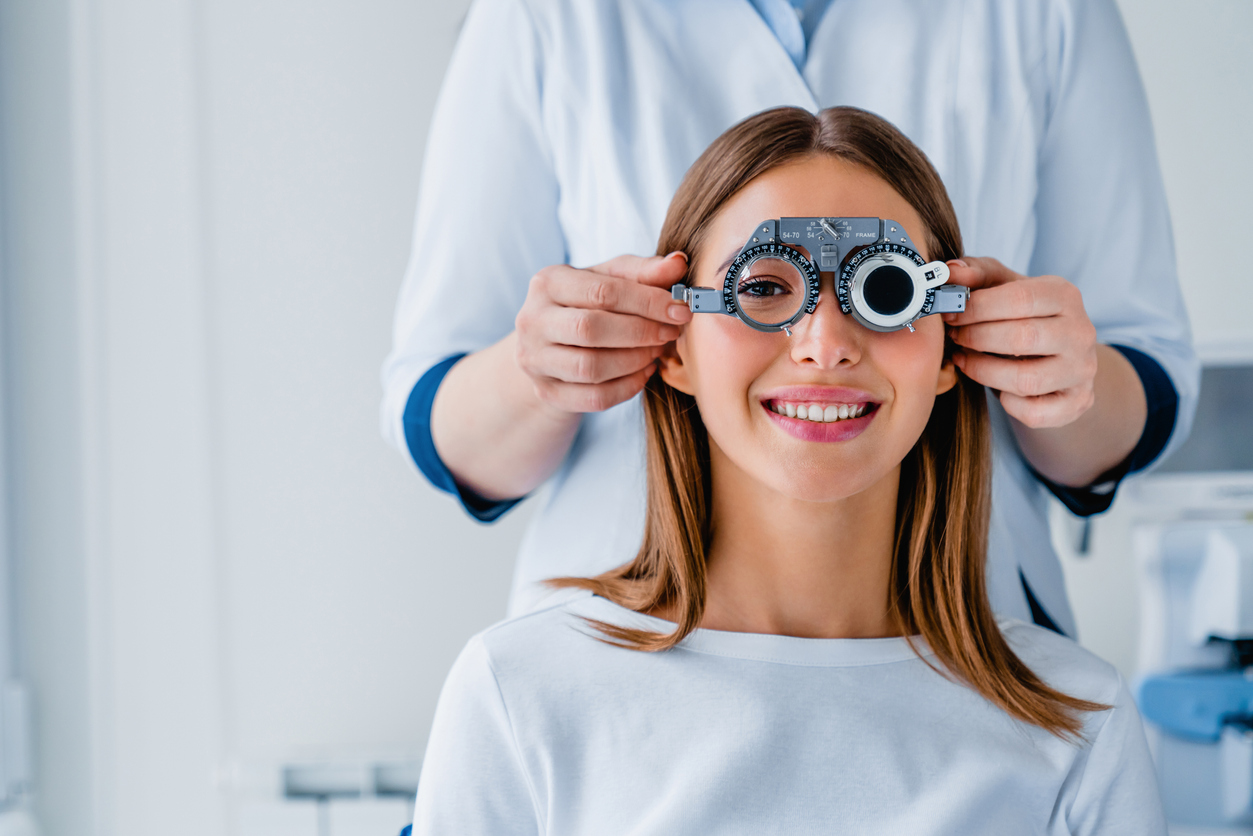 Schedule An Appointment With Our Optometrist
Where else can you go in where you'll get a comprehensive eye exam and a huge array of glasses? Which Optical will provide you with quality care for your vision and a devotion to finding your unique style? You won't – only at Optiko Eyewear can you get it all.
We are proud of our services and the commitment we've shown to our customers. We are always willing to help people with their vision, eye concerns and their personal styles. We have two popular locations – Market Mall and Sunridge Mall.
We are open from Monday to Sunday – even on holidays – so whenever you want to get your eyes tested, your prescriptions checked or find a new pair of frames, we're ready to help you.
Don't miss out on expertise, customer care and exceptional service with the Trusted optometrist in Calgary. Contact Optiko Eyewear to book your appointment with us.
"Excellent choice of eyewear, the best in the city. They carry all the high end brands like Montblanc, Dita, Tom Ford etc. I have been getting my glasses done from here since last 7 years. The service is always good they do there best to get you your new glasses in a shortest time possible."
"I recently purchased a set of prescription glasses from a young gentleman, I believe his name was Mamoon, told me he was new but he was very knowledgeable with his product. Thank you for the great service and I love these glasses and loving all the compliments I am getting! Go check out Optiko Sunridge mall, hands down best place I've been too for glasses selection and price! "
"I have dealt with them for years! When I had an issue with a faulty frame they went above and beyond solely with a happy outcome for me, they're amazing!! I recommend to every one to go to them! And an amazing selections of glasses!!"
"I would highly recommend you all to visit Optiko Eyewear. Wanted to thank Optiko and the staff especially had the privilege of Gurpreet assisting my self and my husband to purchases a couple of frames and lenses. She was extremely helpful in finding a fit for my face and my husband who is quite picky who had found three pairs that he loved. This place not only has amazing costumer service but the frame selection is unreal. Very happy once again."